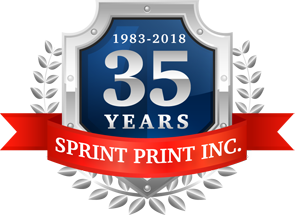 CELEBRATING 35 YEARS OF SERVICE • 1983-2018
Since 1983, Sprint Print Inc. has been a LOCALLY OWNED, full service print and copy shop located in Des Moines, Iowa. We specialize in full color printing, high-speed copying, bindery, mailings, and design/layout work. Offering you REAL, CARING customer service representatives, we can take your project to a level that online print shops simply can't achieve.
We love printing and we love our customers. Printing is all we do—how can we help you with your next project?
If you'll spend a few minutes touring our site, you'll see that we're enthusiastic about offering our printing services. We hope to earn your business by providing you with extraordinary value, super-friendly service, and by demonstrating a sense of urgency for your printing projects.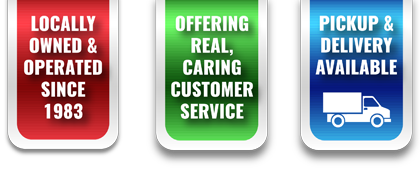 We would love to work with you on your projects...large or small!
We work with both personal and commercial printing projects. Do you need business cards, flyers, brochures, large format prints or postcards? We cover all your offset and digital printing needs! Our services and products are customized to match the needs of each customer, so you are sure that you're getting exactly what you need, and nothing you don't.
Sprint Print will ALWAYS be there with honest, expert advice and quick, friendly customer service.
Hot Off The Press
OFFICE HOURS:
Monday - Thursday 8:00am - 5:00pm
Friday 8:00am - 3:00pm
2018 HOLIDAY CLOSINGS
May 28, July 4, September 3, November 22-23, December 24-25



---